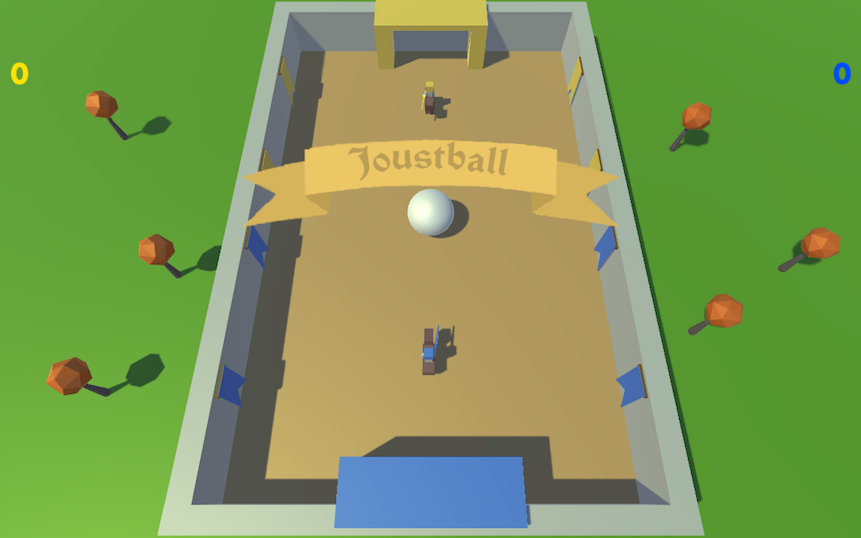 Joustball
A downloadable game for Windows and macOS
Joustball is a in development local multiplayer game that combines the heroic sport of jousting with soccer. Fight against your friends as you try to hit the ball into each others goal. The game is in still in development and should be be completely finished sometime soon.
Controls:
Player 1 (Blue):
Up Arrow: Go forward in current direction
Left Arrow: Turn left
Right Arrow: Turn right
Player 2 (Orange):
W: Go forward in current direction
A: Turn left
D: Turn right
Multiplayer only!!!